---
January 24, 2020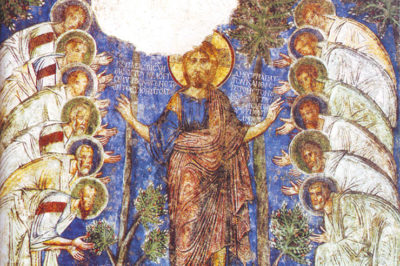 This article was published in New Dawn Special Issue Vol 8 No 3 (June 2014)
Slowly the public has learned that the Gospels in the Bible are not the only ones that were written. Some of these other half-forgotten texts have survived in whole or in part; some have vanished, known only by their names and, perhaps, by a few quotations in the works of other writers. Of some of them we do not even know the names.
Were these Gospels suppressed and kept secret because they contain knowledge about Jesus that the established church did not like? Do they tell us any more about the life of Jesus than do the texts in the Bible? Is there any value to them at all?
To try to answer these questions, it may be best to start by defining just what a Gospel is. The English word is a translation (via the Latin evangelium) of the Greek word euaggelion (euangelion), meaning "good message" or "good news." The original word in Old English, godspell, or "good tale," had much the same meaning.
Thus a Gospel is an attempt to convey the "good news" about Jesus Christ. It presents his teachings and as much of his life as is relevant to those teachings. It is not a biography. The genre of biography was known in the ancient world, but the Gospels do not try to fit into it. Hence we know very little about the life of Jesus apart from his public ministry.
The Gospels all share another striking feature. None of them – or, for that matter, any of the texts in the Bible – were written by anyone that knew Jesus personally. Nor do they claim to be. The Gospel of John has a curious statement at the end: "This is the beloved disciple which testifieth of these things, and wrote these things; and we know that his testimony is true" (John 21:24). This verse seems to start by saying that this Gospel was written by Jesus's mysterious "beloved disciple" (usually identified with John), but then it says, "we know that his testimony is true." No one who had been an eyewitness to Jesus's life, or who had written the text himself, would have any reason to say this. The other Gospels are even more elusive about their connection to their subject. They were written by people who knew of Jesus only at second or third hand. It's useful to remember this fact when looking at Gospels of any kind.
In order to piece through the enormous amount of scholarship that the Gospels have inspired, we might start with some basic hypotheses that are accepted by most reputable (i.e., non-fundamentalist) scholars, although they are little known to the public.
Read more here:
© Copyright New Dawn Magazine, www.newdawnmagazine.com. Permission granted to freely distribute this article for non-commercial purposes if unedited and copied in full, including this notice.
© Copyright New Dawn Magazine, www.newdawnmagazine.com. Permission to re-send, post and place on web sites for non-commercial purposes, and if shown only in its entirety with no changes or additions. This notice must accompany all re-posting.
---
---
---
---
---
---